Australian Federal Budget this week

In light of the Federal Budget tomorrow, we will keep the Weekly Strategy Note very short this week.
 
We will be sending you further communications on Wednesday or Thursday once we have had a chance to digest the Budget policy announcements and contact you directly should it affect your individual strategy. Just remember any announcement is a proposal only with support from the Senate required to pass legislation.
 
What can we expect?
Pathway to recovery - employment and growth.

Infrastructure spending – focus on improving national distribution networks, i.e., supply chain.

Aged care funding increase post Royal Commission

Women's Health

Budget deficit repair measures will be mentioned however deferred, e.g., Debt Deficit levy of circa 1.5% will be deferred until to the 2022 budget for high marginal taxpayers.

Budget Breakdown

Total revenue for 2020-21 is expected to be $472.4 billion. Total expenses for 2020-21 are expected to be $670.3 billion.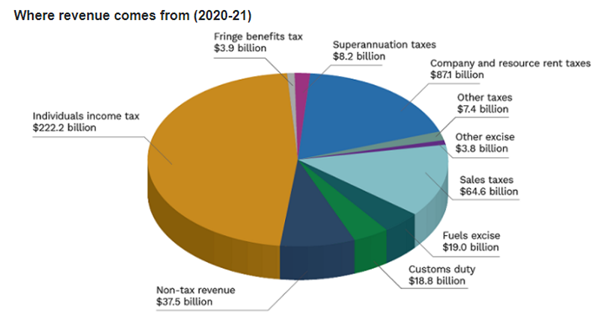 Please do not hesitate to contact us if you have any questions.
Kind regards,

The Coastline Private Wealth Team.