Introduction of Ongoing Fee Arrangements and Product Consent Forms

As of the 1st of July 2021, the Government has legislated the commencement of a new Financial Advice Fee regime, called "Ongoing Fee Arrangements". This is a Royal Commission into Banking and Financial Services recommendation with the aim of preventing Advice fees being charged for no service. The new agreements will include both the Ongoing Service Agreement and Fee Disclosure Statement in one document, which is required to be signed on an annual basis.   

In addition, there is the introduction of Product Consent forms which is another recommendation of the Royal Commission. Whilst first thought to apply to Super and Pension accounts only, product manufacturers have extended these rules to SMSF and Investment accounts. If your Advice fee is being debited from an administration service, i.e., not a personal bank account, you will also now be required to sign a Product Fee consent form every 12 months to inform the product administrator you understand and are comfortable with the Advice fee being charged from your account.

Whilst we absolutely agree that a client should know what they are paying, where it is being charged from and what services they are receiving, our sense is that the new regime adds very little to our relationship and adds an additional administration layer, and ultimately cost to serve. In fact, these changes are expected to cost the industry a staggering $28 million to implement.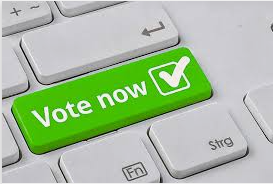 Voting rights in managed funds and ETF's: Why it matters for long-term investors. 

Each year in the lead up to company reporting season, individuals who invest directly in publicly listed companies receive notifications informing them of their right to vote at a company's upcoming annual general meeting (AGM). An investor who directly holds shares in a large number of companies can expect a crowded mailbox or inbox during the peak of proxy voting season.
 
However, investors who invest only in managed funds or exchange traded funds (ETFs), don't get these letters even though they own a portion of the companies through the funds that they invest in. People choose to invest through managed funds and ETFs for a variety of reasons: Low costs, diversification, and ease of implementation. And for those who prefer to keep their investments at arm's length, it is easy to dismiss this process as unimportant or too complicated to bother engaging with or reading up about.
 
Instead, the fund managers cast votes (known as 'proxy' votes) at company meetings as part of the "investment stewardship" service - and obligation - that fund managers carry out on behalf of the funds' investors. While each fund manager does this differently, the professionals in a properly resourced investment stewardship team have broad financial market experience, and deep expertise in areas of corporate governance, policy, regulation, and social and environmental risk analysis.
The why and the how 

This is a fiduciary responsibility that good fund managers take very seriously and includes actively meeting (or "engaging") with companies on a regular basis, voting on shareholder resolutions (a vote put forward by an owner of the shares rather than by the company's management) and, where appropriate, taking part in public advocacy activities.
 
The aim is to ultimately hold companies accountable for delivering long-term investment returns to investors. This approach seeks to ensure that companies in a portfolio have robust strategies that not only position them for growth and success, but are actively managing risks that are financially material, or entail risks that may lead to short-term gains but impede the company's long-term performance or value.
 
For example, investment stewardship teams often place great emphasis on the composition of a company's board, including factors such as whether the board is sufficiently independent from management and suppliers, and whether it has a suitable mix of skills and experience, and whether the board is appropriately diverse.
 
Over the past decade, long-term investors have been placing greater focus on the board's oversight of company strategy and risks, including social and environmental risks. This can include workplace culture issues, treatment of community stakeholders, corporate fraud and financial crimes, large-scale industrial incidents that result in reputation damage, or other practices that pose a threat to people's health, safety, or dignity. If such risks are not properly managed and overseen, they can erode shareholder value. 
Please contact us if you have any questions.

Kind regards,

The Coastline Private Wealth Team.
Copyright © 2021 Coastline Private Wealth, All rights reserved.
Our mailing address is:
PO Box 2082
Churchlands WA 6018