With interest rates being the hot topic right now we thought we would go back to previous time periods where the Reserve bank of Australia increased interest rates and look at the effect it had on the Australian Share market, as measured by the ASX 200 companies. (Please refer to the weekly strategy note dated the 31/01/2022 for more information on inflation and interest rates.)
While the direction is somewhat inconclusive depending on the exact time period you select what is conclusive is the amount of volatility exhibited during these periods of monetary policy tightening – just look at the number of peaks to troughs.  
Whilst challenging to execute, the focus is investing cash in the troughs and as equally as important trying to avoid overpaying for assets at their peaks.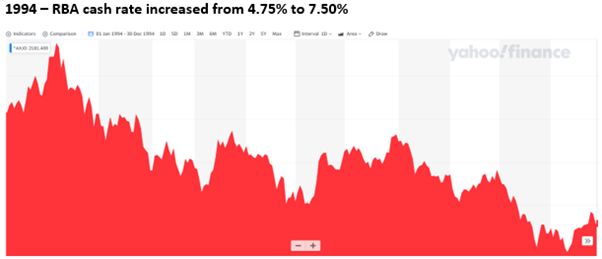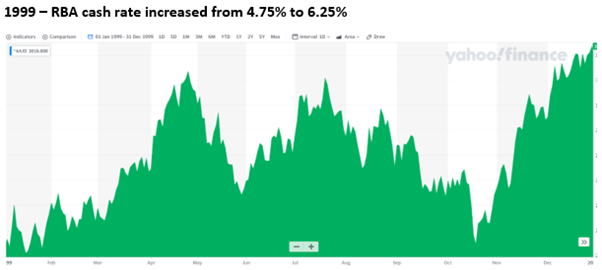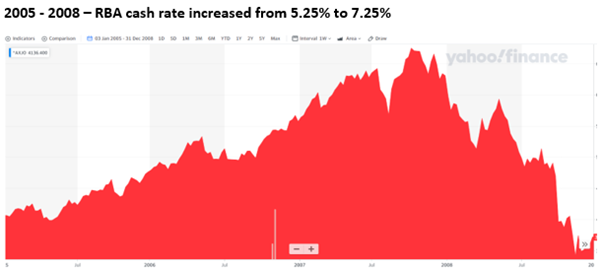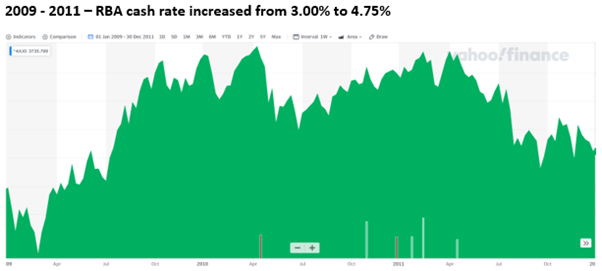 Conclusion
It is human nature to feel unsettled or nervous when share markets decline, reducing the value of your retirement savings. However as long as you invest in quality assets that are structural resilient to broader economic factors, and with the right level of diversification your portfolio will hold up over time.
While no one can predict the share market, we can control how much exposure we have to the share market at any one time via the mix of growth to defensive assets held in your portfolio. While we remain optimistic that there continues to be an equity premium over cash and fixed interest for 2022, staying disciplined to the medium to long term strategy will be very important in this time of increased volatility.
Please do not hesitate to contact us if you have any questions.
Kind regards,

The Coastline Private Wealth Team.
Copyright © 2021 Coastline Private Wealth, All rights reserved.

Our mailing address is:
PO Box 2082
Churchlands WA 6018